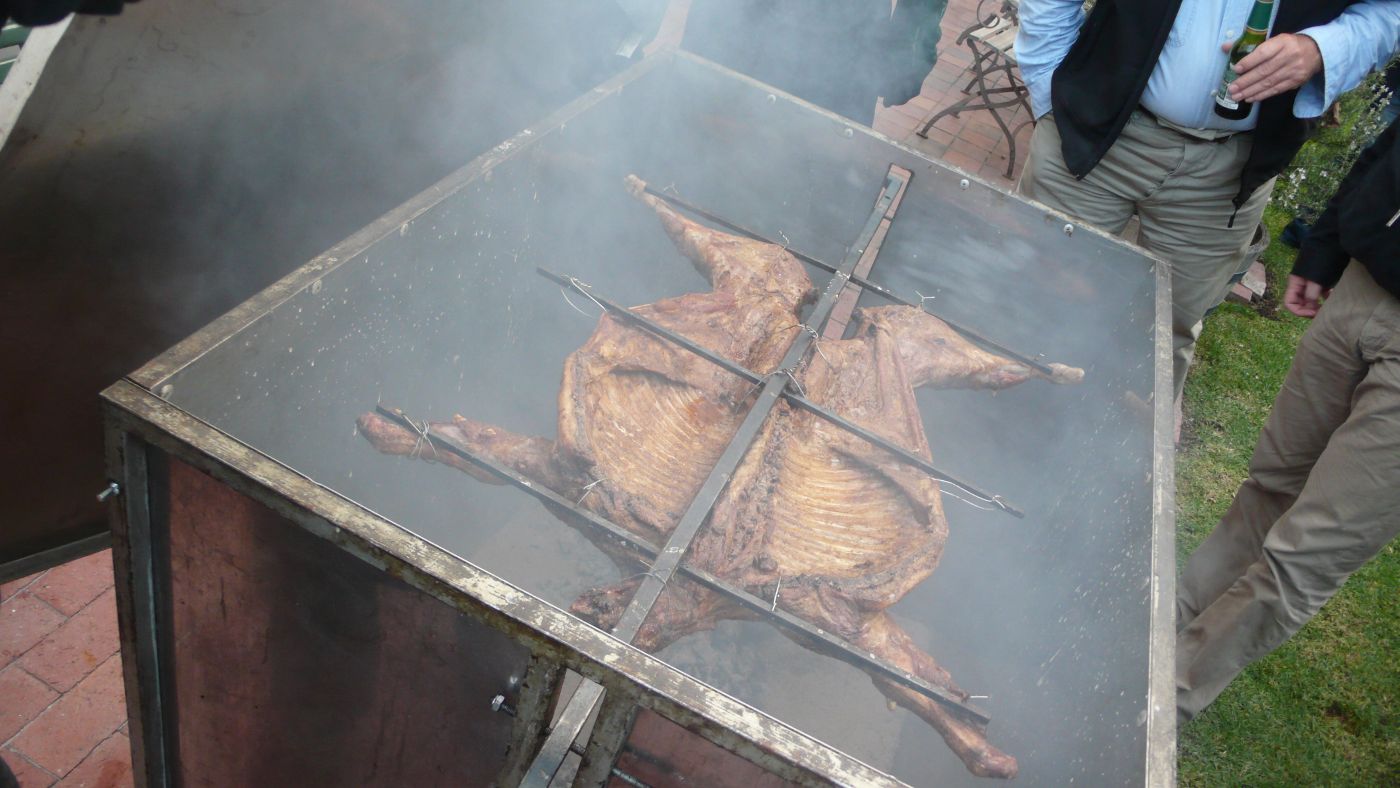 Producer Michael organized a very special braai the other night.
Nice food nice wine and good company. Zippy and I where the last ones to leave the premises. This was one of the main dishes, we had Gamba's and all kinds of other fishes to good to be true. Next day was a bit of a problem again, to many questions that slowly came back during the day.
After a long walk trough town and a repair Westmalle tripple at Den Anker I was doing A OK.
Cape Town is beautiful, Ohh and I forgot to tell that we have an extra day off.
Today Sunday as well, going to the mountain for lunch.