My boss needed an evening with the bobo's, so I went to waterfront.
Waterfront is a sort of Disneyworld for shops and restaurants. The rich and famous are parading there and in the mall's you can buy everything for way to much money.
There is only one thing I don't mind to pay some serious dough, that's food and drink.
First I eat some sushi at Willoughby & Co. Weird new style fried sushi with all kinds of colored wrappers and lots of mayonaise.
Then I went to a winebar where my boss took me the first day I arrived.
Belthazar as you see on the picture a very nice style bar with over 250 open wines and they have 600+ bottles all South African.
Not cheap at all at R69 for my first Beyerskloof reserve 2007 and R66 for my nice glass of kloovenberg Shiraz.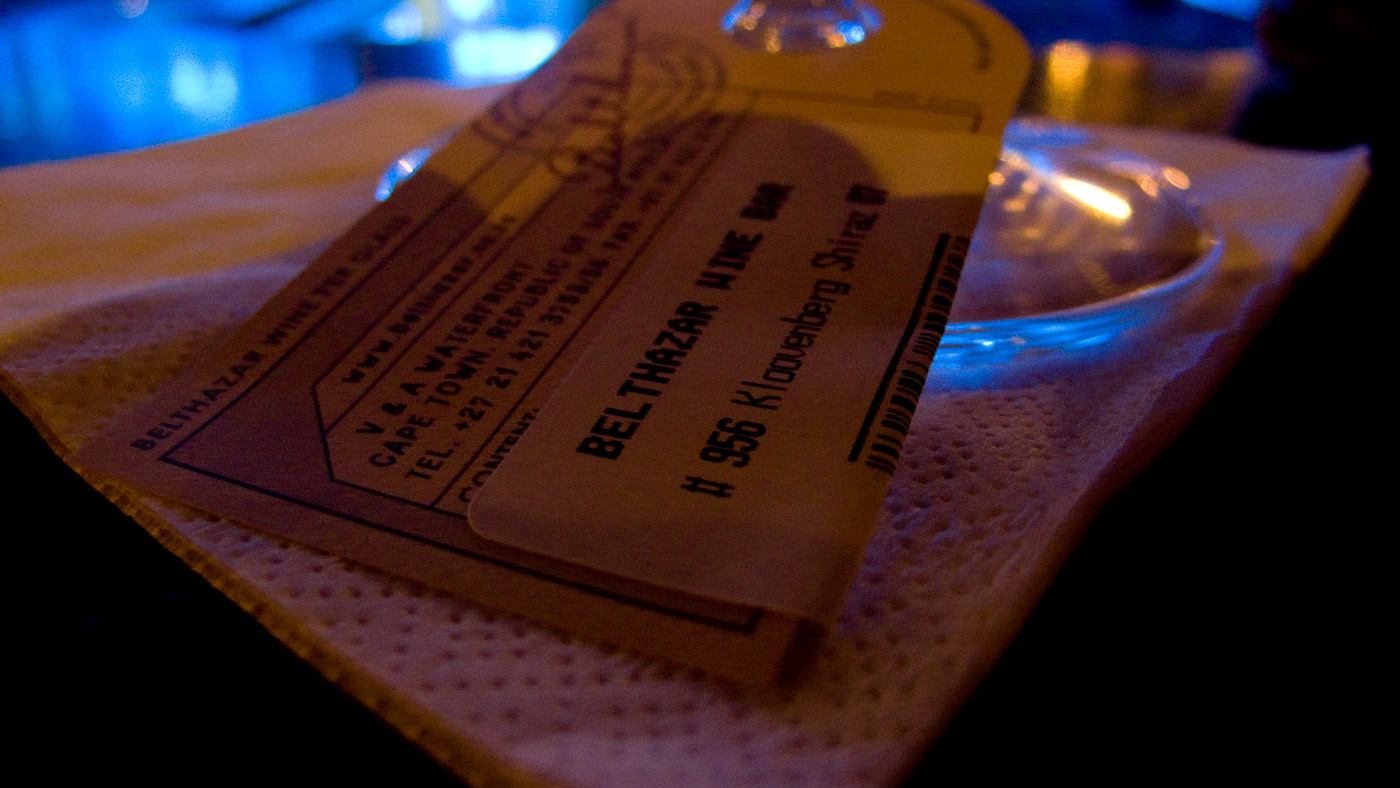 Took a cab home had to tell him where I lived and showed him how to drive.
So he was fired 🙂
But hey try to get a cab in Amsterdam for R25, they will not even talk to you.