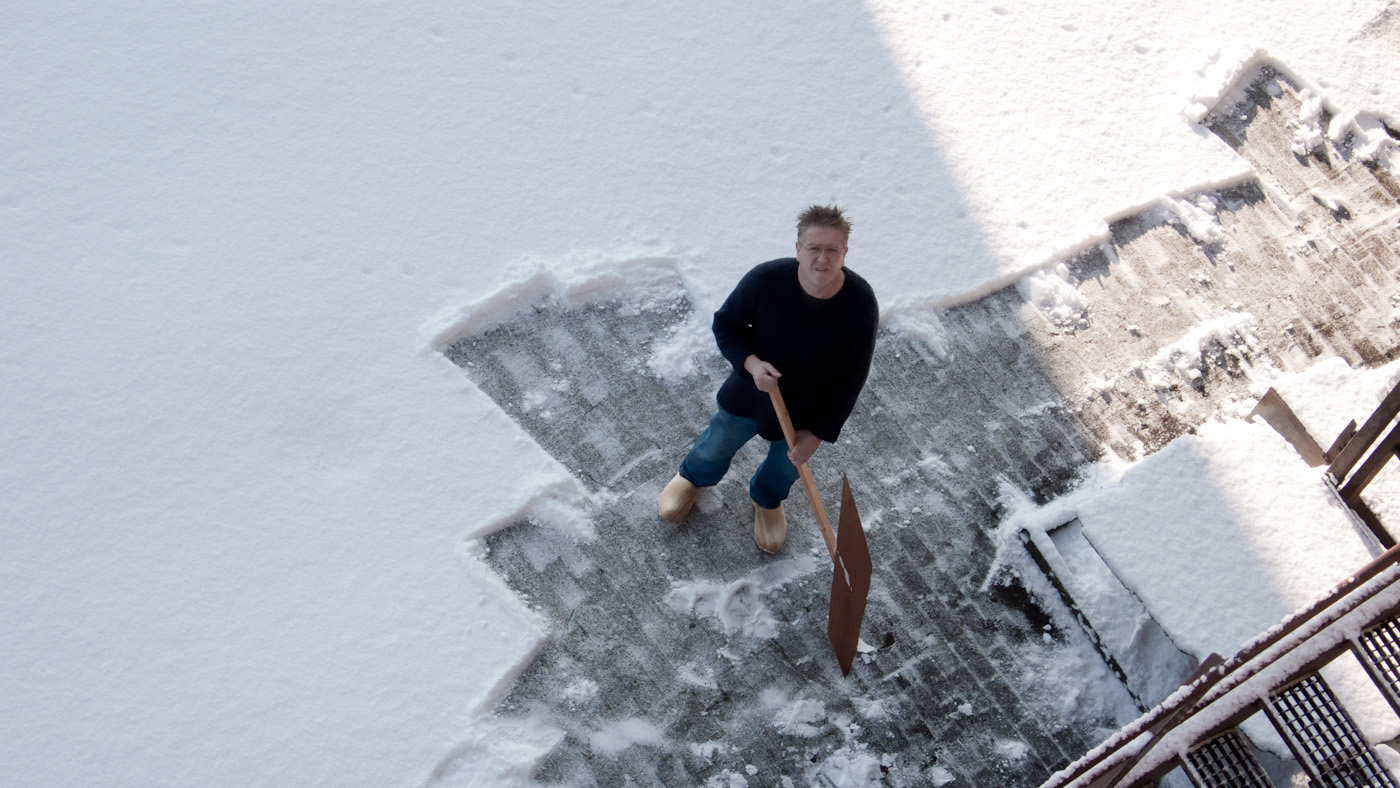 Sounds like the blues.
"I woke up this morning, and everything was all white"
Well, that means 'werk aan de winkel' with my own fabricated snow scoop I started to clear a path to our Bicycles.
It felt good, so I did a bit more. When the sun arrived the snow was all gone. But at the neighbors it was still all white.
Let's say it was sort of a workout.
Don't tell anyone, sounds like sport.